Iesnare and Iovation
Iesnare is becoming increasingly talked about, the word is that it helps bookmakers identify matched betters and therefore leads to gubbings.
Anything that is purported to lead to gubbings is a problem for Team Profit members and therefore a problem for me, so I thought I'd do some research and find out what exactly iesnare is and ultimately how to avoid bookmaker gubbings.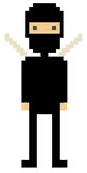 Iesnare is a script that runs in the background of your computer, put there by a bookmaker. It is placed there (much like a cookie) by an 'anti fraud and money laundering prevention company' that bookmakers use, called Iovation.
Iovation are used by some of the bookmakers and their main role is to use their fancy technology and data to identify fraudulent activity, such as people trying to set up more than one account per bookmaker or people trying to access the bookmaker from a restricted country.
There are claims though that this data is abused by the bookmakers and that they also use it to spy on our betting activity in order to identify customers as matched betters. My aim with this article was to investigate this claim further.
Does Iesnare Spy on Matched Betters?

My feeling when researching Iesnare was that there is a some hyped-up information (scare-mongering you could call it) out there about what it can actually do, given these 'informational' articles are also selling various Iesnare blocking tools.
Can it spy on which sites you're using alongside a bookmaker (such as Oddschecker or Betfair exchange) to identify you as a matched better? highly unlikely. It would be a violation of privacy and a unrealistic thing to expect bookmakers to risk doing, simply to stop matched betters.
What does Iesnare do then?
It collects information about the device you are using, this information includes:
Device Type e.g. desktop, mobile, tablet etc, Operating System e.g. Windows, OS X etc, Device Time Zone, JavaScript detected, Flash detected, Flash Version, Browser Type, Browser Version, Browser Menu Language, Browser Configured Language, IP Address, IP Geolocation: City, IP Geolocation Country Name, IP Geolocation Time Zone, Internet Service Provider (ISP)
Whether or not you agree with a bookmaker taking this information from your computer or not, you can see that this information can only really be used to a) identify you and b) identify your location.
So for example, if you try to set up a second bookmaker account, iesnare will alert the bookmaker that this could be a duplicate account and therefore to prevent the account from either being set up and/or receiving the welcome offer.
Can Iesnare Flag Someone as a Potential Matched Better?
Unfortunately by the looks of things it can. A handful of Team Profit members have reported that a few of the smaller bookmakers (Betbright and Genting) have restricted people from betting with them before they've even placed a bet?!
Iovation work with a number of bookmakers and no doubt share information between bookmakers about a user's computer. It is unclear exactly what information iovation share between the bookmakers, but for example if one bookmaker flags you as a matched better then your IP will be marked on Iovation's software and then potentially this is shared between the bookmakers. In terms of what the bookmaker does with this information:
In a statement to the BBC (full broadcast), Iovation stated that they provide the bookmakers with information and it's up to the bookmaker's to decide how to use it.
Smaller bookmakers would be have a higher % of matched betters signing up (because they have less recreational customers due to a smaller marketing) and so this is why they could be using such shared information to gub you very quickly. Whereas the larger bookmakers are much less concerned by this given their much larger number of recreational sign ups.
I'd also like to add that despite matched betting myself for years, I've only been gubbed from Coral, Unibet, Betbright and a couple of smaller bookmakers, so iovation certainly is not a doomswitch! But hopefully this article helps to provide some information about iesnare and iovation.
Use your mobile phone!
A mobile phone's browser is 'sandboxed', meaning that Iesnare cannot be added to it and therefore your phone is completely free from monitoring. This is partly why we suggest using your mobile to look like a mug.

Use CCleaner and Ghostery!

If you perform a clean using CCleaner to remove iesnare if it is on your computer and then install Ghostery which will prevent iesnare being added back to your computer, this should work!