Matched Betting For Dummies - Complete Guide
Hey - my name's Jeremy, I've been matched betting with Outplayed for over three years (sorry bookmakers!). In that time I have made over £20,000 profit (apologies again bookies) and I'm working with Team Profit to create a super concise and kick-ass guide to help you all start profiting from this amazing technique.
I have tried to outline the most important things you should know to get you started on the road to over £800 of potential profits. Sounds pretty mind-blowing, doesn't it? Continue reading and I'll explain all you need to know to make this a reality.
Jargon Glossary
Back bet = betting on something to happen
Lay bet = betting on something to not happen
Betting Exchange = somewhere you can place lay bets
Team Profit = the home of matched betting
Matched Betting = continue reading below 😁
Fractional odds = odds as a fraction (e.g. 4/1)
Decimal odds = odds as a decimal (e.g. 5.0)
Matched betting (often known as 'no risk betting') is a popular technique that allows individuals to make tax free profit from bookmaker free bet promotions. It involves betting on all outcomes of an event, removing the element of chance (hence 'no risk'), whilst at the same time triggering free bets from bet offers. These free bets can then, in-turn, be converted to cash profit by using similar matching techniques as before. The reason it is called 'matched' is because you are matching your bookmaker bet with an opposite bet on a betting exchange.
Matched betting isn't new and has been around since the first betting exchange was launched back in 1999. Previously this technique was reserved for savvy betting traders only, but thanks to Team Profit and our simple to follow, step-by-step guides, we have made it accessible to absolutely anyone. Over 60 per cent of our members had in-fact never placed a bet in their lives before starting. We guide you through and support you every step of the way, starting with as little as £10 and making up to £800 from the welcome offers alone.
Do I need betting experience or sports knowledge?
Absolutely not. You don't need any knowledge of sports or betting to benefit from matched betting. We have step-by-step, written and video instructions on all of the offers - which if you follow, you will make money. The outcome of the event is irrelevant, so any prior knowledge of sports is not needed.
As previously mentioned, over 60 percent of our members had never placed a bet before starting matched betting with Team Profit.
Is Matched Betting Legal?
Matched betting is perfectly legal. This question is a natural reaction when something sounds too good to be true, but this is something that has been enjoyed by over 200,000 people in the UK and has had national coverage in both The Guardian and The Telegraph. We're simply taking up the bookies on their overly generous free bet offers.
Bookies refer to matched betting as 'bonus abuse' and the harshest action that they can take against a 'bonus abuser' is to stop offering them future bonuses.
Does It Involve Gambling?

Despite having the word 'betting' in the actual name and using betting platforms in our execution of the technique, it is not gambling.
We teach you exactly how to cover all outcomes so that no matter the result, you can profit from the free bets.
Matched betting is often referred to as 'no risk betting' because, when done correctly, you can't lose. 
   Start Profiting From Matched Betting Today
A Brief History..
Started Getting Press Coverage
First Commercial Calculator
Enjoyed By Over 200,000 People
Frequently Asked Questions
How Much Money Do I Need To Start?
We have created three bespoke 'week by week' guides, built into the welcome offers section, to allow our members start matched betting with as little as £10, £25 or £100. The amount you start with impacts the speed at which you can move through the offers and the overall profit you can make.
Most commonly, members will start with a lower amount and once comfortable with the process, will move up to one of the larger plans.
How Much Can I Earn?
From the 35+ welcome offers listed on Team Profit you can expect to make over £800 tax free profit from matched betting. Profits don't stop after completing the welcome offers. Bookies will keep on sending customers free bet promotions, called reload offers, in a bid to keep them coming back and betting with them. Don't mind if we do! 
From the reload offers, the amount you can make varies depending on the time you put into them. These are definitely worth hundreds of £s a month.
How Long Does It Take?
First and foremost you need to take this at your own pace. The worst thing you can do is to try to rush into it, without fully understanding how it works. Learning the concepts of matched betting and understanding how it works will take roughly one hour with the help of our guides. Then once you're up and running, each offer should take around 15-20 minutes whilst you're still relatively new.
As you become more experienced, it shouldn't take longer than 10 minutes an offer.
Is Matched Betting available outside of the UK?
Team Profit is focused on both United Kingdom and Republic of Ireland residents. It could well be that bookmaker's offer profitable free bet promotions in your country of residence, but they will likely vary from those listed on Team Profit. The same principles still apply wherever you are in the world, but you will need to find the offers yourself.
Or alternatively see if there is a matched betting service specialising in your country.
Will it affect my credit rating and/or mortgage application?

Using bookmaker's will not affect your credit rating. Bookmaker's carry out 'soft searches' in order to verify that your registration details are correct, but these in no way impact your credit rating. So, matched betting will not impact your credit rating.
Be aware though, if you are setting up a new bank account specifically for matched betting, that you don't inadvertently open one with an overdraft, as this action could affect your rating.
What if I already have some bookmaker accounts?
This is a common concern from new members and rest assured, it is not one to worry too much about. Even if you have a handful of accounts already, we have 35 welcome offers alone, so there will still be plenty of matched betting profit to be had. You can also make amazing long term profits from reload offers. 
When using our week-by-week guides, if you come to any that you already have accounts with, simply skip them out and move onto the next bookmaker to profit from. It's that simple.
Team Profit is the most popular free matched betting service in the world. We specialise in helping newbies get up and running with matched betting, so that they can start making amazing profits from lucrative free bet offers.
With an extensive learning area, which includes eight videos and two quizzes you can further deepen your matched betting understanding. If at any point you require help with anything, Team Profit provide a plethora of support options; ranging from, live chat (on the website), email support and a private Facebook community with over 30,000 fellow members.
Shops
You will have seen bookmaker shops all across the high street no doubt, you often can't walk 10 metres without seeing another - examples: Coral, Betfred and William Hill. These facilitate bets 'over the counter' and are the old school way to place bets.
They allow you to walk in and place a bet in return for a bet slip (ticket - to prove your bet was placed with them) and then if your bet wins you then head back with your betslip and collect your winnings in cash.
Online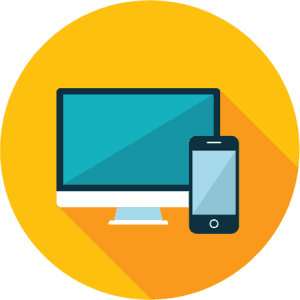 Online bookmakers offer the same service, but with the obvious added internet convenience. They have a website that offers all the available bets you can choose and if your bet wins your funds are added directly into your bookmaker account which you will then need to withdraw into your bank account (withdrawals can take 2-5 working days depending on the bookmaker).
Popular Bookmakers
Not all online bookmakers can be trusted with your money and so you need to be careful to only use those that are licensed to operate in the UK & Ireland and whom have a good reputation. Team Profit ensures that any offer we have on our site is from a trusted bookmaker, so you can always ensure your money is safe!
Every new bookmaker account you create will show the betting odds in fractional format. To follow our guides you will need to change them to decimals in the settings section (location explained in each guide). Here's a quick summary of both:
Fractional Odds
An example would be 4/1 (which is 4 to 1). This means that for every £1 you put on a bet you get £4 profit.
So a £2 bet would return £8 profit + the £2 bet amount you bet....so £10 total returned.
Decimal Odds
The easiest way to think of decimal odds is that it is the fractional odds plus one. So the example before of 4/1 would be displayed as 5.0 in decimal odds.
To calculate the return of decimal odds, you simply multiply your bet by the decimal odds and the total will include the initial bet amount. So a £2 bet would return 2 x 5.0 = £10 (including the initial bet amount).
This is generally very easy as bookmakers want to make it as quick and easy for new customers to sign up, as possible. The only friction that can sometimes occur is that bookmakers may request proof of your age and address in the form of a photograph.
Proof of ID can be provided in various forms; passport, driving license, voting card, identity card or PAN card. Proof of address in the form of; utility bill, bank statement or similar. Most bookmakers will check your details against the electoral roll, so this is rarely a problem.
Top tip: save a copy of a photo of your ID and address on an easy to access file on your computer so you can easily email it upon request.
Follow our Matched Betting Guides
Make a start with your first welcome offer
We have lots of support options if you ever need them