Introduction To Casino Offers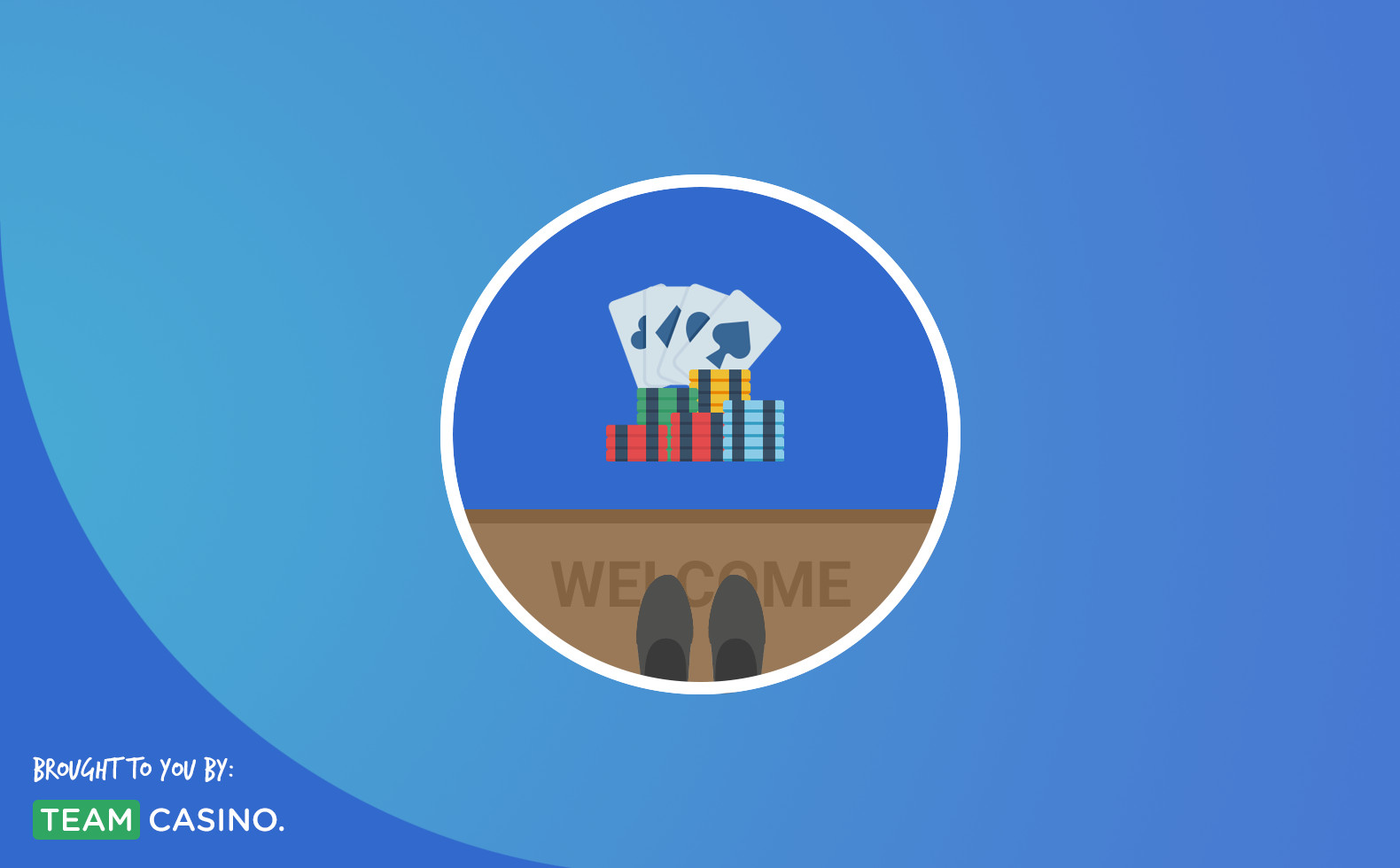 Doesn't The House Always Win?
When thinking about casinos, you have probably heard the saying: "the house always wins".
And normally, that's true.
Casino games have a 'house edge', which means that the odds are always stacked in the casino's favour.
Every time someone plays a casino game they will, on average, lose money.
So why is it that we talk about casino offers as an amazing way to make some profit?
Profiting From Casino Offers
There are over 100 online casinos operating in the UK.
In such a competitive industry, these casinos have to constantly work to win and keep customers.
One of the ways that they try to do this is through casino offers.
This is like the bookies offering free bets and price boosts.
Instead, casinos run offers on casino games, giving out free spins, bonuses, and cashback.
Without casino offers, we would never recommend playing casino games.
But by completing offers, we can remove the house edge, and gain a mathematical advantage.
By only doing offers where we have this advantage, we could make up to £1000 from welcome offers, and up to £800 per month from reload offers.
A Whistle-Stop Tour
This guide will give you a brief introduction to the world of casino offers.
By the end, you should be ready to sign up to the Team Casino Trial, where you can learn more, and get stuck into the offers.
In this guide, I will go through the following to give you the perfect introduction to casino offers:
To kick things off, here I cover three common questions that you might have about casino offers.
Casino offers aren't a way to get rich quick, but they can be an amazing way to make some extra cash.
After the sports welcome offers, casino offers could be the best way to make an ongoing profit.
The casino welcome offers on Team Casino have an expected profit of about £1,000.
Then there are Reload Offers, which casinos run every single day.
Depending on how much time you have, you could aim for £300-£800 per month by completing reload offers.
Like matched betting, casino offers need you to spend a little bit of time learning the basics.
Team Casino's guides make it very easy to get started.
You'll need about 1 hour to watch the video tutorials and check out the getting started guides.
We're mobile-friendly, so you can learn and get started from anywhere!
Once you're up and running, you can commit as little or as much time as you'd like.
Of course, the more time you commit, the more offers you can complete, and the more profit you should expect to make.
But casino offers can fit around any schedule.
Casino offers do have an element of risk.
Team Casino shows you exactly how to approach offers, to manage the risk.
Over time, the profits can be amazing.
But, everyone should expect to have some periods of not making money from casino offers. In the short term, we can lose money with casino offers.
We have ordered the Welcome Offers on Team Casino based on risk.
You start with the risk-free and lowest risk welcome offers first. This gives you the best chance of starting profitably and building up your bankroll.
There are some casino terms that you're going to hear us talk about a lot.
There are five important terms that are going to help you understand casino offers. I explain these below.
Expected Value (EV)
Expected Value (EV) is very important. This is the amount of money that we expect to get back, on average, when we complete a casino offer.
If an offer has positive expected value (+EV) then we have a mathematical edge and will make a profit on average.
If an offer has negative expected value (-EV), then we would expect to lose money on average.
Many offers are -EV. By completing them, we would be wasting valuable time, and costing ourselves money.
Team Casino calculates the EV of offers, and will only post those that are +EV. This way, you can see which offers are worth doing, and which are not. This will save you so much time and hassle.
Team Casino features an EV simulator. This is a handy tool that allows you to calculate the EV of any invite offers that you receive.
Variance
Unlike matched betting, the results from casino offers are not guaranteed.
By doing +EV offers, we can expect to make a profit on average. But our results each time we complete an offer will be different.
Imagine you completed a casino offer three times.  One time you might make a £5 profit, another time £20 profit, and another time you lose £3.
Overall, you've made a profit, but your results were different each time.  This change in results is variance.
Variance means that we will lose money on some of the promotions that we complete. But, over time, as long as we are sticking to +EV offers, we can make some fantastic profits.
Return To Player (RTP)
Return to Player (RTP) is the average amount of money that we expect to get back when we play a casino game.
Different games have different RTPs. So the games we choose impact the amount of profit that we make.
Blackjack has the best RTP, of approximately 99.5% (when following the perfect strategy).
Roulette has a 97.3% RTP and slots can vary anywhere from 80% to 98.5%.
If a game has a 97% RTP, we would expect to receive back £97 for every £100 that we wager. The casino would expect to make £3 profit, giving them a 3% house edge.
By doing promotions that are +EV, we remove the house edge and swing the expected profit into our favour.
Whenever Team Casino posts an offer, we will recommend the highest RTP game. This will allow you to maximise your profits.
The RTP of slots varies, so Team Casino features a Slots Database. This allows you to find the highest RTP slots on over 100 casino sites.
Bankroll Management
Casino offers come with different levels of risk. One offer you might be risking £5, another offer £50.
If you're new to casino offers, you don't want to be jumping straight into the £50 offers.
Bankroll management is very important.
Bankroll is the amount of money that you have set aside to complete casino offers.
Your bankroll will dictate which offers you should complete.
Team Casino sets a bankroll recommendation for every offer. This allows you to see exactly which offers you should complete.
By following this, Team Casino members have begun completing offers with as little as £100 bankroll.
Wagering Requirements
Wagering requirements are where you receive a bonus, but can't withdraw it until you have wagered a certain amount on casino games.
Wagering requirements can be on bonuses, free spin winnings, or not required at all.
Some casinos offer big bonuses, and they might look appealing. What you might not realise is that these can come with very big wagering requirements.
And some won't be very good offers at all!
Let's say you receive a £5 bonus with 10x wagering requirements. In order for this bonus to become withdrawable, you must wager a total of £50 (£5 x 10).
In this example you might open up a slot and start doing 25p spins until you've wagered £50. If you completed 200 spins at 25p a spin then that would equal £50 wagered and so the wagering would be complete. Any bonus money would become withdrawable cash.
However, often you will 'bust out' before completing the wagering requirements.
When wagering, it is very important that you immediately stop if you ever run out of bonus money.
If you didn't, you would risk losing your own cash, which you don't want to do! As soon as the bonus balance is 0, stop the offer and move onto the next one.
Casino offers usually involve either blackjack, roulette or slots.
We have created a separate How To Play Casino Games guide. You might like to check it out once you're finished with this one.
Casino offers come in many different shapes and sizes.
Usually we wager a certain amount of our own money, to receive some kind of reward.
This reward might be free spins, a bonus, golden chips (a bit like free bets but for casino games), or cashback if we lose.
Bookies run offers that involve both betting and casino, such as wagering on casino to receive a free bet. Or placing a sports bet to receive free spins.
Team Casino explains the different offer formats in detail. We provide you with step by step instructions on how to complete such offers.
An important thing to understand is that casino offers come with different levels of risk.
Casino offers fit into four categories, based upon how risky they are. I explain each of these below.
Risk Free Offers
This is where a casino credits us with a reward, like free spins or a bonus, without us needing to wager any of our own money.
These offers often come with large wagering requirements. But, as they are completely risk-free, they can be well worth doing.
Team Casino recommends the best risk-free welcome offers for you to start. We often post risk-free reload offers too.
Low Risk Offers
Low-risk offers are the most common type of casino offer.
You wager a small amount of your own money (£5-£20) to receive a reward, like free spins or a bonus.
Low-risk offers have lots of different formats. You'll find step by step instructions to the worthwhile low risk offers on Team Casino.
The bankroll recommendation for low-risk offers varies. This can be anywhere from £100-£800, depending on factors like how much money you have to wager, and on which games.
Currently, there are about 60 low-risk welcome offers on Team Casino with a £100 bankroll recommendation.
Medium Risk Offers
Medium risk offers, as the name suggests, are riskier than low risk ones. There are many reasons why this may be, such as:
Needing to wager a large amount of your own money (£30+)
The offer involves high variance games
The chance of profit is very low, due to factors such as large wagering requirements
Team Casino features lots of medium risk offers. They can be a great way to increase your long run profits.
They do come with the risk of larger losses, and you're likely to have periods of not making a profit from them.
For this reason, medium risk offers come with larger bankroll recommendations (£800-£2000).
You should first become comfortable with low risk offers, and build up your bankroll. You can then start introducing medium risk offers.
High Risk Offers
High risk offers usually need you to deposit a certain amount, to receive a bonus.
As the name suggests, these offers come with lots of risk, and the potential to lose a lot of money.
They come with large wagering requirements, and use your deposited cash before the bonus money.
Because of this, there is a very strong chance (over 80%) of losing your entire deposited amount.
So if you deposited £100 to receive a £100 bonus, you could soon find yourself with a £100 loss.
Not good!
High risk offers should only be considered by those with a lot of experience, and a bankroll of over £10,000.
You've made a fantastic start in learning about casino offers.
You're hopefully intrigued, keen to learn more, and eager to get stuck into your first offers.
If so, its time to join Team Casino!
Team Casino is the perfect way to start casino offers.
We'll guide you through every step of the way.
Our video tutorials will get you up to scratch on everything that you need to know to get started.
You'll find detailed instructions for every offer, starting with the lowest risk, simplest offers.
Our friendly support team will be on hand to assist you throughout the process. We have a live chat (from 9AM-9:30 PM 7 days per week) and a member's Facebook Group.
And just in case you're not convinced, you can now get 10 days full access to Team Casino for just £1! 
We've Got Your Back.
As always, if you have any questions whatsoever, please don't hesitate to contact us!
We've Got Your Back.
As always, if you have any questions whatsoever, please don't hesitate to contact us!