The matched betting process may not be as seamless as we would want it to be.
Have you ever had to get on the bookie's live chat or had a bookie refuse your withdrawal or worse still, had money withheld?
Fear not, there is always a solution to every problem and there are orgainsations you can contact when things go wrong.
Knowing where you stand, what your rights are and how to lodge complaints are essential weapons to have in your arsenal.
This guide aims to explain those rights and how to defend them.  It is worth bearing in mind that bookies, despite having to adhere to the terms of their licence given to them by the UK Gambling Commission, do not always play fair and often move those goalposts.
We know this is quite a heavy subject matter but bookmark this, save or print it out for those occasions you really need it.  It could save you hundreds of pounds!
What issues might I face?

What must a bookie do for account verification?
What problems am I likely to face?
Below, we have listed the most common issues our members face when dealing with bookmakers.  Although not receiving free bets isn't featured here, it is THE most common issue and can often be resolved with a quick email or visit to the bookie's live chat.
Note - Remember to stay under their radar as much as possible though.  If it was a £2 free bet, ask yourself if it's worth chasing and giving the bookie the chance to manually review your account.
Delayed Account Opening   
A bookie must, by law, run various verification checks before you are able to deposit and use their service. You can read up on this procedure here.
Increasingly though, bookies are allowing deposits and then freezing accounts to ask for more identification.

This is not permitted but they do it anyway.
You will have no real choice but to adhere to their requests when this happens so one way to try and avoid this is to register your account, then send off all your documents before depositing.
    Having a generic draft email with all ID attached can be useful.
It takes a bit more time but is much better than having to wait for verification when you have money frozen in the bookie.
Withdrawal Delays   
A bookie's licence states they cannot delay a withdrawal request unreasonably.
Again though, they do, often asking for more verification documents.
The UK Gambling Commission take a very dim view of this and it is this scenario that many new members relent and give their money up as a lost cause.
     We encourage you to fight this all the way as the bookie is in clear breach of their license.
A clear explanation on how you can fight is featured at the end of the guide.
Confiscation of funds 
Luckily this situation is very rare and it usually comes down to one simple aspect, the breaking of a bookies terms and conditions.
You agree to a bookies terms when you sign up to them and although the reams of clauses are beyond boring, it is worth noting the following are the most common reasons for confiscation;
  Multi-Accounting
  Using a VPN or location changing software
  Trying to take advantage of a loophole or an odds error
Gubbing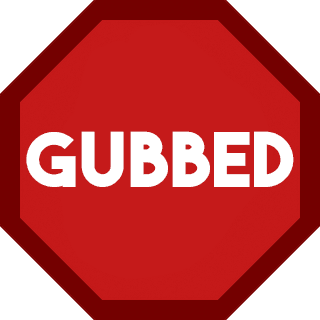 It's important to remember that a bookie can decline our custom if they so wish.
When a customer isn't valuable any longer, i.e. a matched bettor who takes close odds and nothing but promotions, they have every right to restrict your account.
This is not really a 'bookie going bad', but more that you were doing something right and they prefer not to lose any more value to you.
You should always still receive free bets you qualified for and have access to your funds, a gubbing DOES NOT justify a confiscation of your money unless, as mentioned above, you broke their terms.
You can read out guide on gubbings here.
How must a bookie behave? 
It would be very beneficial to know the full terms of a bookie's license, but the pertinent points for you, the customer are;
 Operators must verify a consumer's age before they are allowed to deposit funds into an account.

  Operators must then verify the customer's identity, which means their name, date of birth and address.

  It is well worth noting that even if you cannot provide the documents requested by the operator, they may freeze/suspend your account until you can satisfy their ID requirements.
During this time though, you should be able to withdraw any funds that are in your account if you wish to do so, even if you haven't provided the requested documents.
 If an operator has allowed you to deposit funds and play but has only attempted ID verification when you requested a withdrawal, they may be in breach of their licence conditions.
Full Details of this procedure can be found here.
Note; There may be some situations where an operator has legitimate concerns relating to money laundering.
Under these circumstances, operators are obliged to gather relevant information in order to meet anti-money laundering regulations. This can include obtaining data such as personal bank statements and other financial information.
It may be helpful to know that the Competitions and Markets Authority (CMA) regulate terms and conditions and consumer law. With regards to identity verification, the CMA state:

Consumers are legally entitled to money which they have deposited in their account, and to winnings made with money they have deposited and gambled. Operators need to fulfil anti-money laundering and other regulatory requirements - but although this may justify a delay in pay-outs, it does not justify confiscation.
How to fight back! 
You MUST first fully exhaust the operator's formal complaints process including any internal escalation process.
No other service will consider your case until this is done.
  Usually, when an operator realises you know your rights and are willing to report them, it is often enough to get things moving in your favour.
  If you are dissatisfied with the outcome of your complaint after completing this process however, you can escalate the matter to Alternative Dispute Resolution (ADR) service.
  An ADR is an independent third party that can adjudicate on disputes between consumers and operators.
The UK Gambling Commission are very keen to hear from customers who are faced with a bookmaker not adhering to their terms so they can look into the issue if you are able to provide;
A copy of the formal complaint that you submitted to the operator
A copy of the operator's final response to your complaint
Any other relevant correspondence relating to the matter
They cannot get involved in individual disputes and can only consider matters from a regulatory point of view to establish whether the operator has breached any licence conditions.
Got Questions?
Be a part of our awesome Matched Betting community!
Join our Facebook group now, home to over 35,000 Matched Bettors.
It's the perfect place to ask questions and get help!
New To Matched Betting?
We can't wait to help you start making tax-free cash from Matched Betting!
Head over to our free Tutorials to get started!
Got Questions?
Be a part of our awesome Matched Betting community!
Join our Facebook group now, home to over 35,000 Matched Bettors!
It's the perfect place to ask questions and get help!
New To Matched Betting?
We can't wait to help you start making tax-free cash from Matched Betting!
Head over to our free Tutorials to get started!